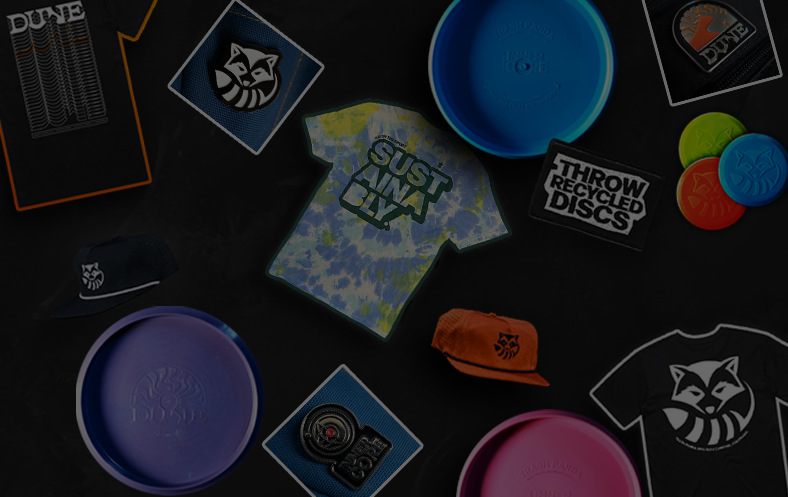 2023 holiday gift guide ☃️
Disc golfers can be reeeally tough to shop for...
So we've put together a straightforward guide so that you can easily find the perfect sustainable gift for the disc golfer in your life ♻️ 🥏
(Or yourself. . that's ok too 😉)
Here are our holiday favorites👇
Tried and true
discs and minis!
Made from 100% recycled plastic, our discs and minis are good for anyone from a beginner to a pro and great for the planet 🌎
stocking stuffers
Accessories!
Scientific fact (we think): discs fly better when the bag they live in looks really cool.
good ol'
Merch!
Sustainably sourced, made with care, and designed to wear on or off the course 🤘

more stuff, less $$
Bundles!
Gifts that tell a story.
Each bundle is uniquely rooted in an aspect of Trash Panda's history.
And if they're pretty picky,
Gift Cards!
Here's what each denomination can buy:
$25 = any disc
$50 = 2 discs or a disc and some merch!
$100 = major brownie points for you 😂