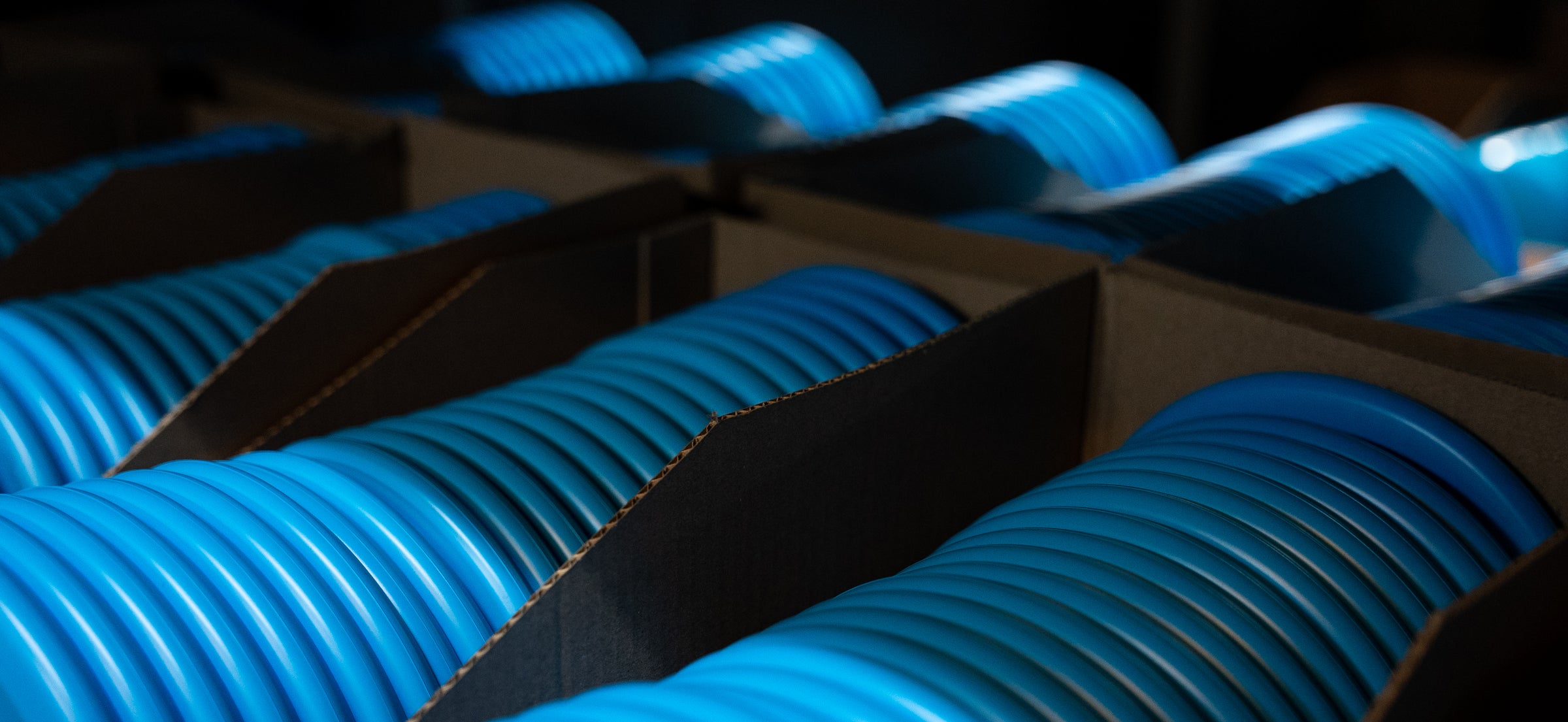 What it means to partner with trash panda
Becoming a retail partner with Trash Panda goes above and beyond simply selling a product.
We exist to grow the sport of disc golf sustainably in everything we do, and our partners are a crucial part of that mission.
If you're a likeminded business who is interested in Trash Panda wholesale, we'd love to hear from you!
Current retail partners
Key: 🥏 = Inner Core (Baseline/Premium) 🏔 = Dune (Premium)
United States
California
Bill's Flying Discs 🥏🏔
Discovering the World 🥏🏔
Dog Haus Disc Shop 🥏🏔
OTB 🥏🏔
Pacific Display 🥏🏔
Colorado
Another Round 🥏🏔
Bad Habit Disc Golf 🥏
Black Arrow Discs 🥏
Confluence Kayak & Ski 🥏🏔
CTP Disc 🥏
DiscIn 🥏🏔
Disc Revolution 🥏🏔
Fly Green Disc Golf 🥏🏔
Frisco Adventure Park 🥏🏔
Good Day Disc Golf 🥏🏔
Habitat for Humanity (Fort Collins) 🥏
Rare Air Discs 🥏🏔
The Wizard's Chest 🥏🏔
The Wright Life
Connecticut
Anchor Disc Golf 🥏
Disc Golf Brah 🥏🏔
Hyzer Disc Sports 🥏🏔
Delaware
Birdie Disc Golf Supply 🥏🏔
Florida
Disc All Day Florida 🥏
Disc Golf Center 🥏🏔
DGPT Pro Shop 🥏
Team Figgins Disc Golf 🥏
Georgia
Full Blast Disc Golf 🥏🏔
Joe and Rob Disc Golf 🥏🏔
Illinois
DG Disc Shop 🥏🏔
Powergrip USA 🥏
Maine
Atlantic Disc Golf 🥏🏔
Circle 1 🥏🏔
Massachusets
Disc Golf 978 🥏🏔
Marshall Street Disc Golf 🥏🏔
Michigan
Breaking Aces Disc Golf 🥏
Disc Fam
Evolution Discs 🥏🏔
Great Lakes Disc 🥏🏔
The Throw Shop 🥏 🏔
Missouri
Dachshund Discs 🥏🏔
Grow and Throw 🥏
Jess Ben Discin 🥏
Truly Unique Disc Golf 🥏🏔
New Hampshire
Dog Pound Discs 🥏
Union Square Disc Golf 🏔
New Jersey
Slippery Saucers Disc Golf 🥏
New York
Dyelicious Discs 🏔
New York Disc Golf Supply 🥏🏔
Treedirection Disc Golf 🥏
North Carolina
Another Round Disc Golf 🥏🏔
Another Round Asheville 🥏🏔
Asheville Adventure Rentals 🥏
Cape Fear Discs 🥏🏔
Disc Golf Deals USA 🥏🏔
Epic Rounds 🥏🏔
Flying Disc Company 🥏
Play It Again Sports (Asheville) 🥏🏔
Yeet Street Discs 🥏
Ohio
Backyard Discs 🥏🏔
Black Swamp Discs 🥏🏔
Hazy Shade 🥏
Play It Again Sports (Cuyahoga Falls) 🥏🏔
Queen City Disc Golf 🥏🏔
Saucy DG 🥏
Tail Winds of Astoria 🥏
Oregon
All Day Disc Golf 🥏🏔
Disc Golf Depot 🥏🏔
Just Discn Around 🥏
South Carolina
Beat Disc Golf 🥏
DryV BagZ 🥏
Good Vibes Disc Golf 🥏
Mando Cart 🥏🏔
Play It Again Sport (Greenville) 🥏
Sweet Spot Disc Studio 🥏
Tennessee
Nashville Disc Golf Store 🥏🏔
West 212 🥏
TEXAS
Armory Disc Golf Shop 🥏🏔
CycleWorks Disc Golf 🥏
Out of Bounds Disc Golf 🥏🏔
Simply Discs 🥏🏔
Virginia
Foundation Disc Golf 🥏🏔
Overthrow Disc Golf 🥏🏔
Washington
360 DISC GOLF 🥏🏔
Easy 3 Discs 🥏🏔
Emerald City Discs 🥏🏔
Far From Par Disc Golf 🥏🏔
Hyzer Hub Disc Golf 🥏🏔
Mandos Disc Golf Pro Shop 🥏🏔
Package Express 🥏

International
Australia
Bespoke Disc Golf 🥏
Disc Connection 🥏🏔
Canada
BR Disc Golf 🥏
Chain Reaction Disc Golf 🥏
Disc Republic 🥏🏔
Eco Disc Golf 🥏
Gander Disc Golf 🥏🏔
Limber Disc Golf 🥏🏔
United Kingdom
London Disc Golf Community 🥏
Tomahawk Discs
New Zealand
Tuatara Discs 🏔
Watercooled Sports 🥏
Norway
Bart AS / Frisbeebutikken 🥏🏔